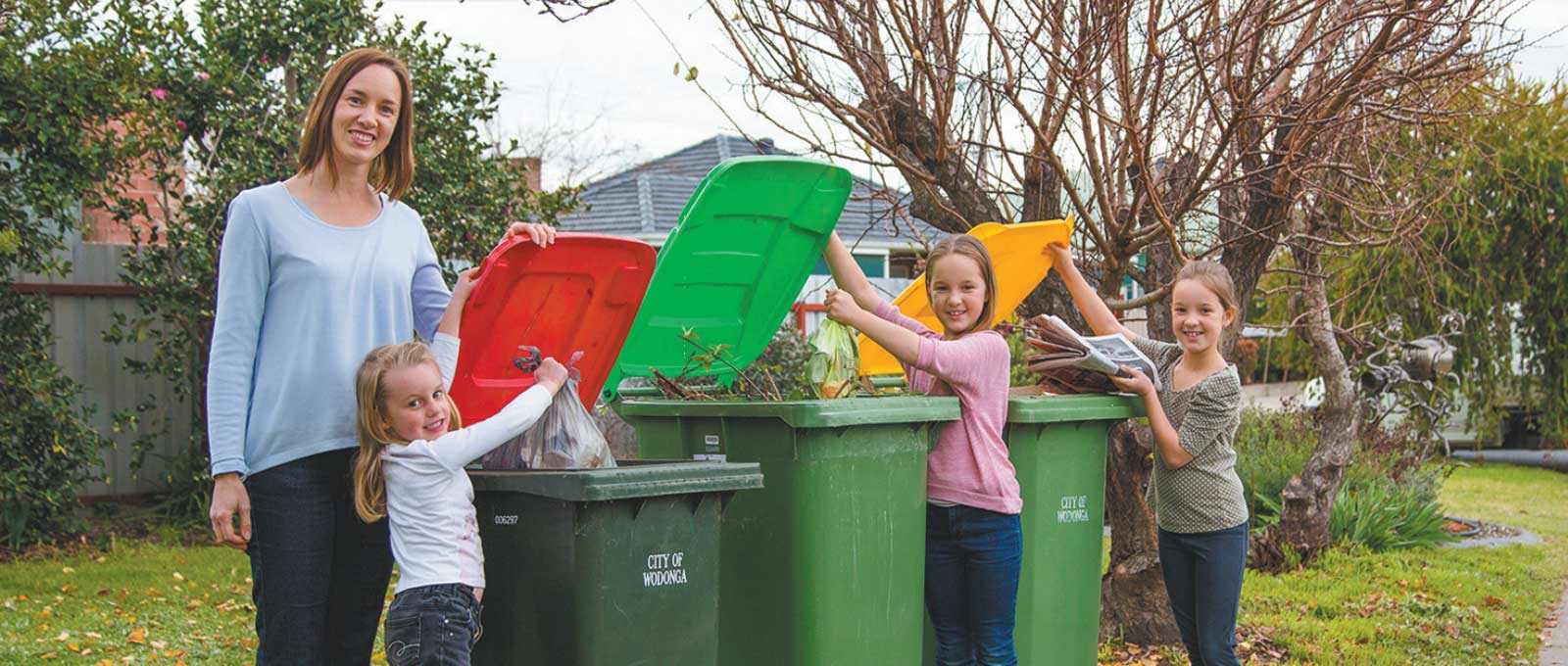 Local residents get on board with the new system.
FOCUS on Environmental Management
The new system, adopted last June, offers a weekly collection of a green-lidded bin for garden and food waste, including vegetable scraps, tea bags, eggshells and bones.
The red-lidded rubbish and yellow-lidded recycling bins are collected on alternating fortnights.
In just under a year, Wodonga has managed to reduce the amount of waste destined for landfill by a third.
Wodonga, along with Albury, Indigo and Corowa Shires, partnered with Halve Waste to introduce the new service with the aim of halving the region's waste by 2020.
This will extend the life of the local landfill, with organic material being recycled into compost rather than buried underground were it produces methane and other greenhouse gases.
Across the region, more than 80 percent of household waste has been diverted away from landfill and almost 16,000 tonnes has been turned into compost.
For the month of March in Wodonga alone, the equivalent of permanently removing 63 cars from the road was saved through a reduction in CO2 emissions.
The city also conserved the equivalent of 2.7 Olympic swimming pools of water and the annual electricity requirements of 371 households in energy.
Residents have been congratulated for embracing the new system, with the organics collection being 99 percent contaminant free.
The contamination rate of just one percent is the lowest in the country. Across the region, there has also been a seven percent increase in recycling participation.
Go back
Download PDF
To Top